Cooking classes at PS start with beverages, padrones, charcuterie, pickled vegetables, cream cheese and porchetta bread. After half an hour of chit chat, we cook for an hour and a half before it's time to be seated. Wine tasting? Beer tasting? You may add extra arrangements, no problem. Warm welcome. Food photography, commercials, new recipes, food stylist, studio, props? What do you need? Tell us and we will help you or let us take care of your photographing or do it by yourselves in our studio. Rent one of our studios for the purpose, or maybe the greenhouse that gives a fantastic daylight.
Conference, showroom, release, workshops, celebration or? Everything is possible at PS and with two rooms/studios in one, you can do almost everything.
Whether we talk cooking classes, food photography, conferences, parties or a special event, you will have access to our fine and beautiful studios in the heart of Södermalm, SoFo.
The studios are extremely flexible, with professionally equipped kitchens for many to work in. The studios can also be divided, two different studios, one smaller and one medium or together one large. PS can be booked from early morning to late evening, everyday or weekends. Email us and we will fulfill your wishes.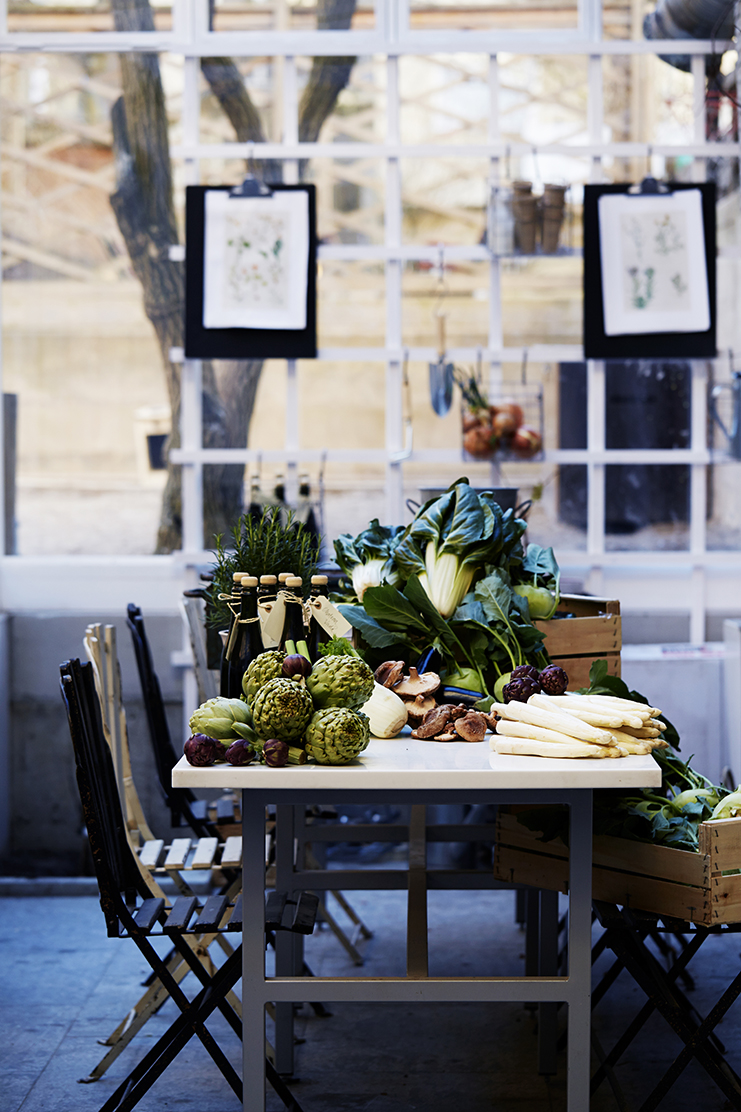 Okay, to be honest, we are proud of our cooking classes, our studios, our greenhouse and our opportunities for so many different events and now we also have kockstudion.se, our second leg… However, PS is the same with two rooms, the dining room and the studio, which can be a large studio if desired and needed. 100 sitting guests in total, or a maximum of 36 in the studio and 64 in the dining room. The greenhouse can house around 12 people. We have the latest in kitchen equipment, freshly painted walls and professional chefs. So, we are pretty proud! Our guests say that it is a pleasure to stay in our studios, to cook, to dance, to confer or do PR events with us. No wonder we are proud…
New menu at the cooking classes, grilled asparagus with pike perch and a butter made of ramson. Main course, lovely lamb, oven baked cabbage and gravy of vinegar. The final, the dessert, yoghurt sorbet with rhubarbs and rosted almond crème…yummie!   If you are vegan, vegetarian, allergic or just tricky? Calm down, we fix.
Warm Welcome to PS!